The newly created Cryptic Crosswords for Young Puzzlers book is the perfect gift for kids of all ages.
Proudly promoted by Curtin Radio, the book is written using conversational language so it's easy for young readers to engage with. It uses dynamic characters to introduce young puzzlers to cryptic crosswords, teaching them how to decode and solve even the trickiest clues.
Get a copy today!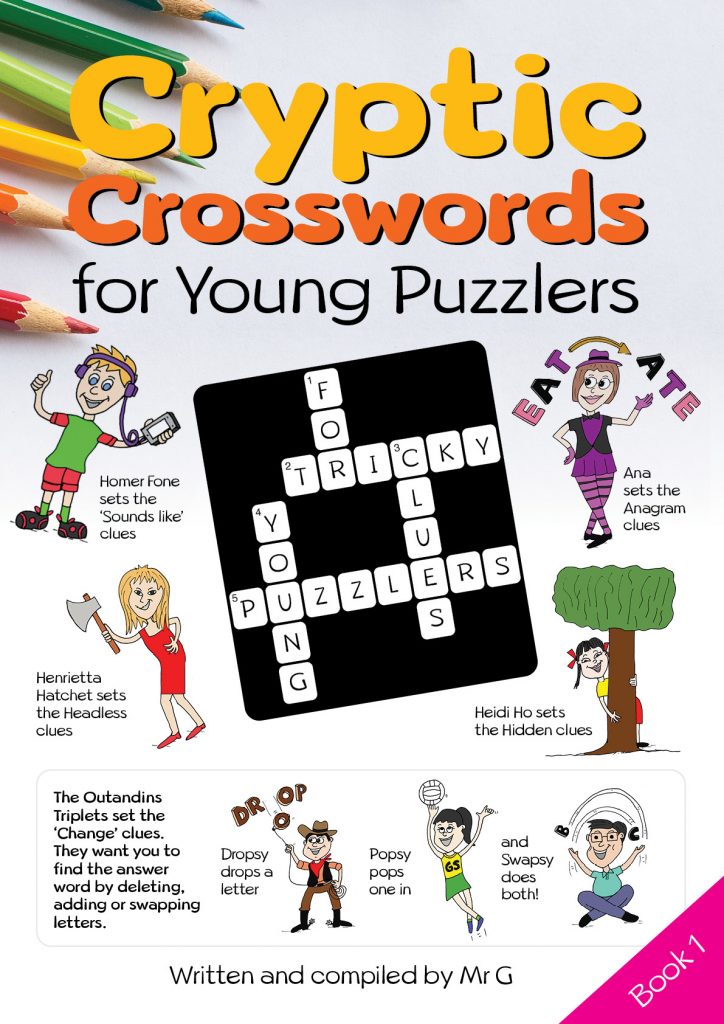 Rated 9/10 by kids!
Cryptic crosswords are highly engaging (even addictive!) and an educational tool. They help build vocabulary, general knowledge, and a love for the English language. Solving them develops lateral thinking, problem-solving skills, and decoding ability — vital skills for young people in this ever-changing world.
The perfect gift to keep kids off screens.
Cryptic Crosswords for Young Puzzlers is an ideal gift for kids of all abilities. Keep kids off screens over the school holidays and help them develop new skills while having fun at the same time.
A Curtin Radio Radiothon promotion.
Book 1 and the follow-up Book 2 in the series, are now both available through Curtin Radio.
Here's what you need to know and how to order.
To purchase a copy (or copies) phone the station on (08) 9266 2121 (during office hours)
The books are priced at $14.99 plus $3 per order (postage is free if collected from the station)
Book 2 is also now available!