Curtin Radio is an ideal, cost-effective way to target a mature and affluent market.
We have a weekly cumulative audience of *170,000 listeners and a monthly cumulative audience of *266,000 listeners. 88% of our audience are the "main grocery buyer" (the household decision-maker). With each listener tuning in for an average of nearly 13.1 hours every week, you can be confident your message will be heard!
*Source: McNair yellow Squares Pty Ltd December 2022
These are just some of the benefits you'll get when you add us to your marketing-mix.
Spots in prime-time hours.
Amazing "bang-for-buck".
More than half a million monthly listeners.
Marketing messages written and produced on your behalf.
Flexible arrangements suited to your budget and business.
See what's possible
The experienced team at Curtin Radio can show you how to effectively utilise radio to promote your business. Contact one of our friendly Sponsorship Account Managers to find out more.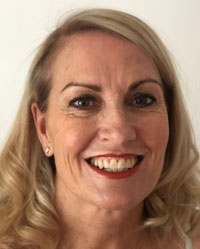 Megan Thomas
0409 905 909
– Sponsorship Marketing Consultant
– Website Director